Summer 2022
Projects
'Minack Magical Moments':
The
made
Early Years Team will be working with the magnificent Minack to deliver magical tours of the theatre for early years children and their carers. Some very colourful characters will lead the children around this beautiful setting where they can participate in music, dance and story as they go. It is a delight! For further information contact kim@minack.com.
'Celebrating You':
With funding from the National Lottery the
made
team will be working with Memory Cafes across Cornwall to celebrate the Queen's Platinum Jubilee and themselves. Mini projects will enable participants to work creatively in music, dance, art and drama leading to mini celebrations for families and friends. Falmouth Memory Cafe have celebrated in style during April/May and the team are looking forward to visiting Camborne, Carnon Downs and Sticker Memory Cafes during June.
'Together We Can with HYD!':
With funding support from Cornwall Community Foundation young women from ages 10yrs to 18yrs will be working with the
made
Youth

Dance Team to create contemporary dance pieces based on health, wellbeing and safety. The dancers will meet at Helston Community College on Thursday evenings from 3.30pm to 5.30pm. The Youth Dance Team will also be visiting Year 6 classes in Primary Schools to deliver exciting free workshops.
'Music Making': made's
Conductor,
Chris, is busy working with the Cornwall Concert Orchestra preparing for two concerts this summer: June 11th at St John's Hall, Penzance with Madeleine Pickering playing the Mendelssohn Violin Concerto and July 9th at Church of King Charles the Martyr, Falmouth. The programme includes music by Schubert, Bizet, Mozart and Khachaturian. Chris also recently recorded David Prior's Paraphrase for Bass Clarinet. More news on availability shortly!
For information on any made projects or programmes please email: info@made-arts.com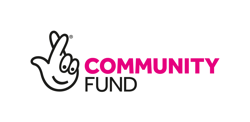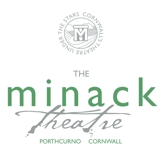 Welcome!
Welcome to the new

website. We hope you enjoy reading about our arts education work, which engages people from 'womb to tomb!'
Ethos

's work is underpinned by a strong commitment to person centred artistic processes, action research and reflective practice. Evaluation is critical in the development of

projects and programmes. Working in partnership with

means that client groups engage in a relationship which meets the needs of the participants first, whilst still maintaining the integrity of the organisations involved.

arts interventions are bespoke, effectively managed, professionally delivered and critically appraised!
History
Since 1996

(formerly Music and Dance Education Ltd) has been initiating exciting and creative music and dance interventions in partnership with early years providers; schools, colleges and extended services; youth and community groups; and health care settings.

has now relaunched the organisation to embrace drama and art. Watch this space!
Artists
The

team of arts practitioners are professional artists with relevant qualifications, CRB checks and Public Liability Insurance. They are experienced in working across ages, abilities and sectors and are keen to train new artists in the work.
Please enjoy the information and photographs on our website and send your comments to the made-arts Facebook Page!
- Artistic Directors Pat Hickman (Dance) and Chris Morgan (Music)